Martinikerkof 29
Martinikerkof 18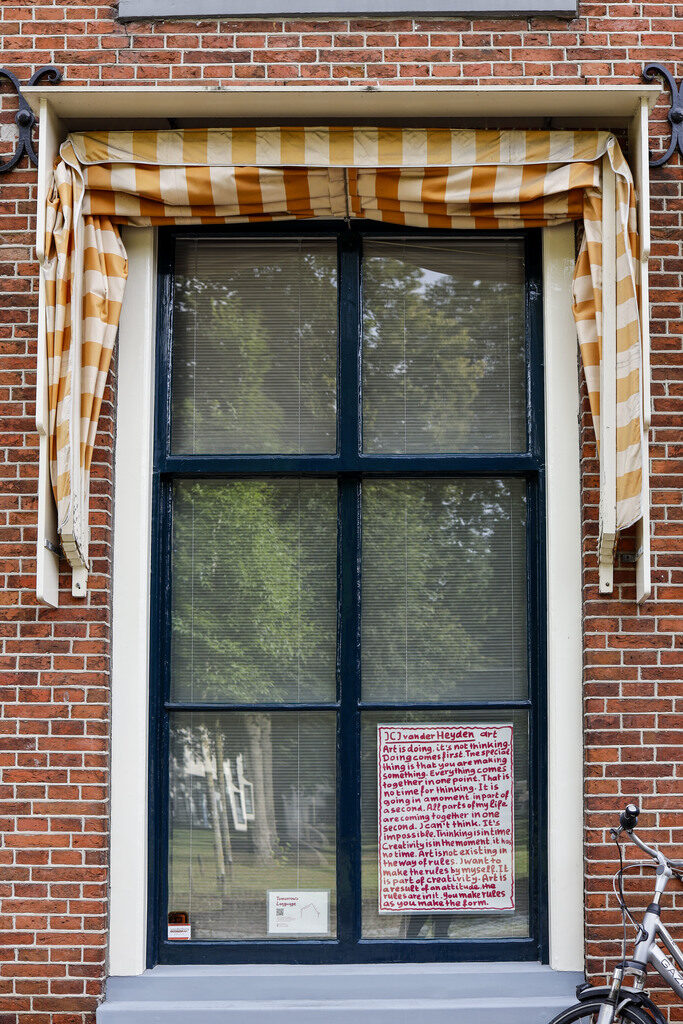 J.C.J. van der Heyden (kunst)
Kunst is doen, het is niet denken. Doen komt eerst. Het speciale is dat je iets maakt. Alles komt samen op een punt. Er is geen tijd om te denken. Het gebeurt in een moment, een deel van een seconde. Alles uit mijn leven komt samen in een seconde. Ik kan niet denken. Het is onmogelijk. Denken is in tijd. Creativiteit is in het moment, het heeft geen tijd. Kunst bestaat niet uit opgelegde regels. Ik wil zelf de regels maken. Het is onderdeel van creativiteit. Kunst is het resultaat van een houding, the regels zitten erbij. Je maakt de regels net als je de vorm maakt.
Listen to the poster being read by Kara Noble, who will also give a tour along the route on Saturday 19th of September at 15:00. Limited capacity, enroll for the tour here.
Luister naar de posters voorgelezen door Kara Noble. Zij zal op zaterdag 19 september om 15:00 een tour langs deze route leiden. Er is beperkt ruimte, geef je hier op voor een tour.