Apoortenmolendrift 3a
Westerhavenstraat 7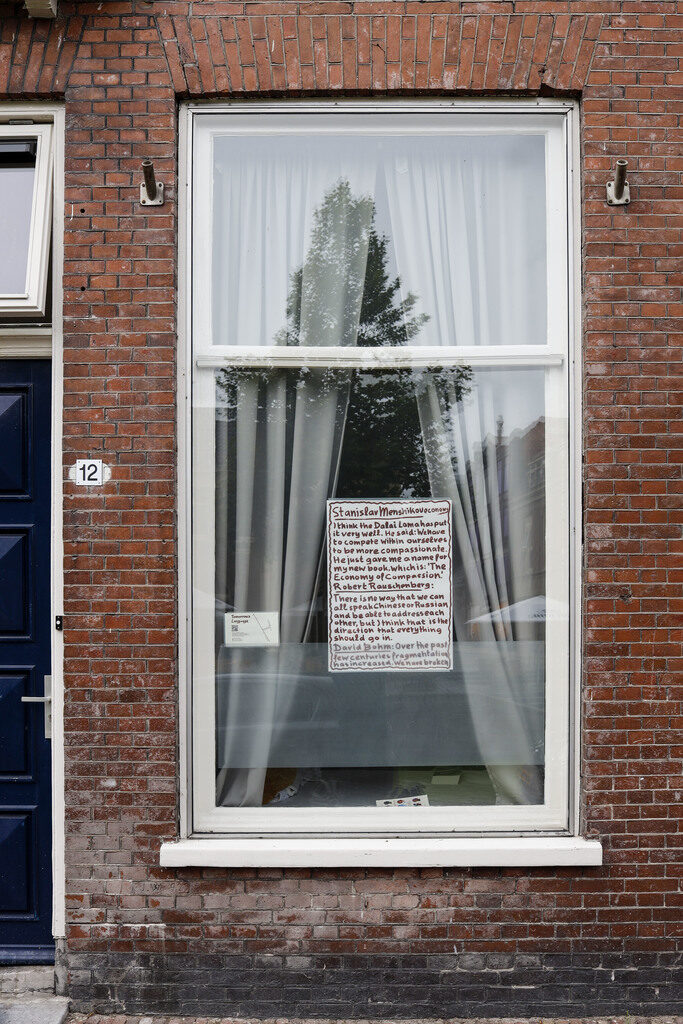 Stanislav Menshikov (economie)
Ik denk dat de Dalai Lama het heel mooi verwoord heeft. Hij zei: om meer compassievol te zijn moeten we met onszelf concurreren. Hij gaf me de naam voor mijn nieuwe boek: 'De economie van compassie'.
Robert Rauschenberg:
Het is onmogelijk dat iedereen Chinees of Russisch kan spreken en elkaar kan aanspreken. Maar denk dat dat de richting is waar alles naartoe moet gaan.
Listen to the poster being read by Hinke-Ann Eleveld, who will also give a tour along the route on Saturday 5th of September at 15:00. Limited capacity, enroll for the tour here.
Luister naar de posters voorgelezen door Hinke-Ann Eleveld. Zij zal op zaterdag 5 september om 15:00 een tour langs deze route leiden. Er is beperkt ruimte, geef je hier op voor een tour.