Westerhavenstraat 36
Apoortenmolendrift 3a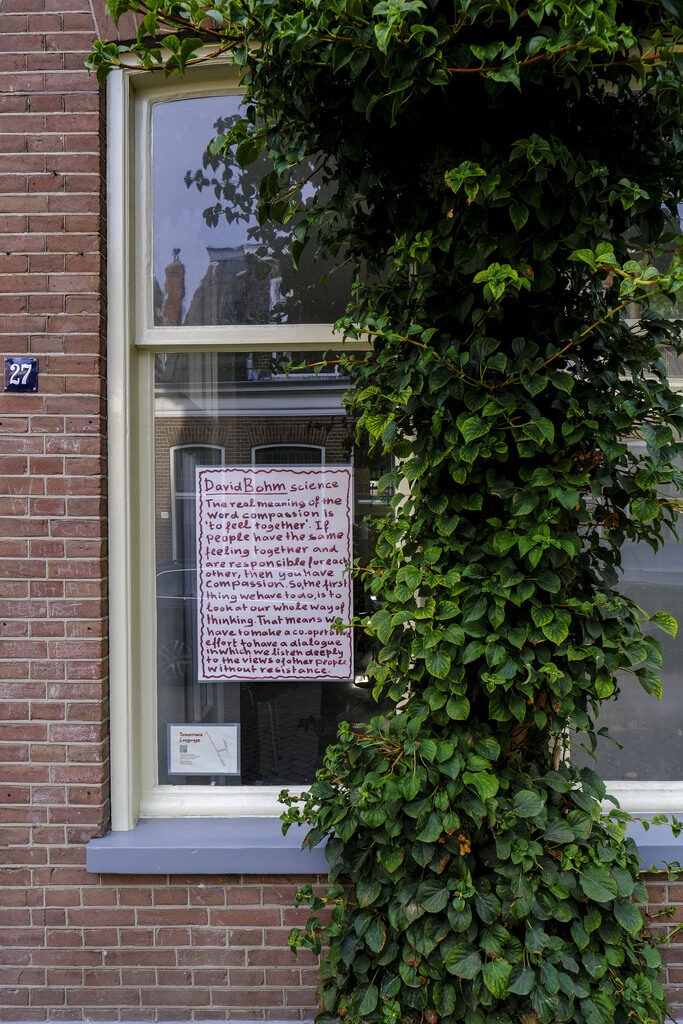 David Bohm (wetenschap)
De echte betekenis van compassie is 'samen voelen'. Als mensen samen hetzelfde gevoel hebben en verantwoordelijk zijn voor elkaar, dan heb je compassie. Dus het eerste wat we moeten doen is naar onze hele manier van denken kijken. Dat betekent dat we samen moeite moeten doen om een dialoog te hebben waarin we aandachtig naar de meningen van de ander kunnen luisteren zonder weerstand te voelen.
Listen to the poster being read by Hinke-Ann Eleveld, who will also give a tour along the route on Saturday 5th of September at 15:00. Limited capacity, enroll for the tour here.
Luister naar de posters voorgelezen door Hinke-Ann Eleveld. Zij zal op zaterdag 5 september om 15:00 een tour langs deze route leiden. Er is beperkt ruimte, geef je hier op voor een tour.