Westerhavenstraat 4
Westerhavenstraat 27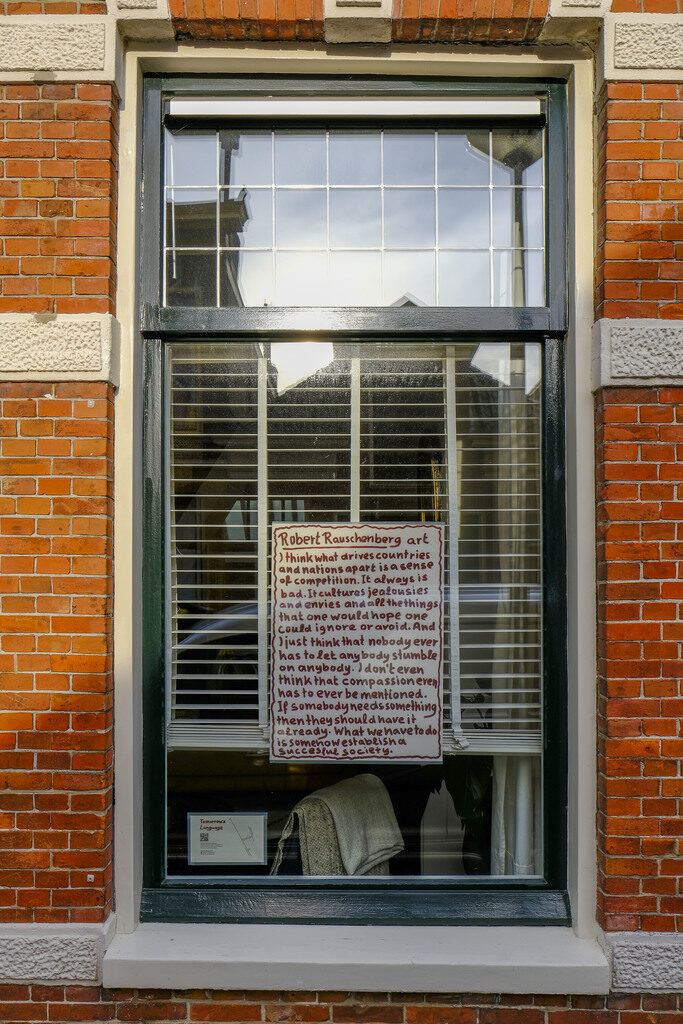 Robert Rauschenberg (kunst)
Ik denk dat wat landen en naties uit elkaar drijft een gevoel van concurrentie is. Dit is altijd slecht. Het wekt jaloezie en afgunst op en alles waarvan je hoopt dat je het kunt negeren of vermijden. Wat mij betreft hoeft niemand elkaar in de weg te zitten. Ik denk zelfs dat compassie nooit benoemd hoeft te worden. Ik denk niet dat compassie ooit genoemd hoeft te worden. Als iemand iets nodig heeft, zou diegene dat al moeten hebben. Wat we moeten doen is op een of andere manier een succesvolle samenleving tot stand brengen.
Listen to the poster being read by Hinke-Ann Eleveld, who will also give a tour along the route on Saturday 5th of September at 15:00. Limited capacity, enroll for the tour here.
Luister naar de posters voorgelezen door Hinke-Ann Eleveld. Zij zal op zaterdag 5 september om 15:00 een tour langs deze route leiden. Er is beperkt ruimte, geef je hier op voor een tour.